Message from the Director of RIGST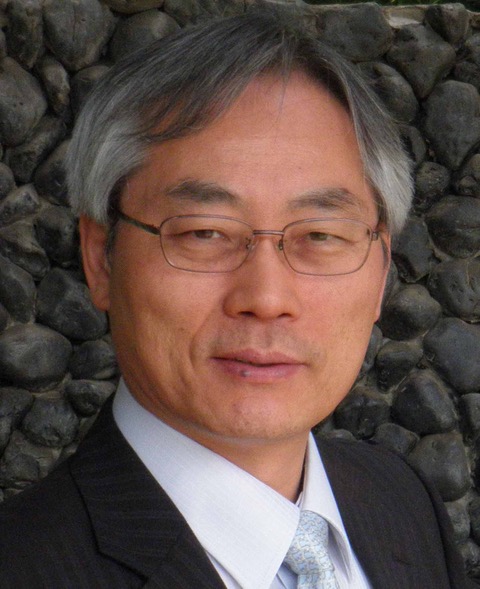 The rapid progression of the aging population with declining children and worldwide deterioration of the environment threatens our lifestyle and the survival of all creatures. In order to weather these problems we need to construct a multidisciplinary approach involving the fusion of various advanced current research fields.
Research Institute of Green Science and Technology was established in April 2013. This research institute is composed of three divisions (Green Energy Research Division, Green Biology Research Division, and Green Chemistry Research Division) and Instrument Management Division, which technically assists each research division. Excellent researchers and talented young researchers in this research institute have been doing top-leading basic and creative researches, fulfilling our responsibility for this society by collaborating with domestic and foreign enterprises, research institutes, and local governments. In addition, cooperating with Graduate School of Science and Technology in Shizuoka University, we will also deal with human resource development. Based on the mission of Shizuoka University "Freedom and Enlightenment & Creation of the Future", constituents will unite in Research Institute of Green Science and Technology and do leading and innovative research on life and environmental science.
Enoch Y. Park
Introduction of this institute
Research Institute of Green Science and Technology has been established in order to promote green innovation for waste management, generation and utilization of renewable energy and creation of new biotechnology through fundamental and applied research.
The researchers in each division of the institute are further divided into three research groups and are doing research based on the individual mission of each group. The research fields of these individual research groups are different, but each type of research is associated closely with others. We aim to dissolve many problems facing our life with the achievements integrated in this institute. In addition, Instrument Management Division in this institute carries out the maintenance of instruments and assists researchers to concentrate more on their respective research.
Aim
(1) Promotion of generation and utilization of renewable energy and human resource development and global educational research based on green sciences and technologies.
(2) Development of green sciences and technologies for protection of earth ecosystem for better coexistence with nature: development of new renewable energy and anti-pollution energy, development of environmentally-friendly systems of natural resources, and establishment of evaluation methods of social impacts when developed technologies are applied to the society.
(3) Promotion of the research on the construction of secure and safe society for aging population and high level of welfare based on utilization of molecular recognition and realization of a recycling-oriented society based on generation and utilization of new renewable energy and resources.